Entomology and Empire: Settler Colonial Science and the Campaign for Hawaiian Annexation
Abstract
In the last decade of the nineteenth century, Hawaiʻi's sugarcane planters used the cutting-edge agricultural science of biological pest control to promote diversified farming with the goal of burnishing Hawaiʻi's image as a place appropriate for white American settlement. Hawaiian cane planters' investment in biological pest control—the use of insectivorous and parasitic animals, as opposed to chemical insecticides—briefly encouraged white Americans to migrate to Hawaiʻi to become farmers, and thus helped planters argue that Hawaiʻi was an appropriate object for US annexation.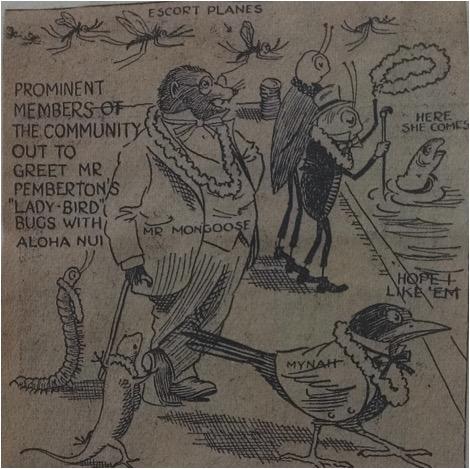 Downloads
License
Copyright (c) 2017 CC BY 4.0 Lawrence H. Kessler
This work is licensed under a Creative Commons Attribution 4.0 International License.