Half a Century of Public Participation to Stop Pollution in the Alviela River, from 1957 to Today
Abstract
Local organizations and communities mobilized in different ways against pollution in the Alviela River: not just denouncing pollution, they also proposed ways of ameliorating it, and acted and protested to make them possible. The "Anti-Pollution Commission of Alviela," created in 1957, was one of the first public forums for discussion and action on pollution in Portugal. Later, in 2009, the Commission for the Defense of Alviela River brought together 40 entities (riverside municipalities and parishes, parliament deputies and NGOs) with the aim of deciding on and implementing actions.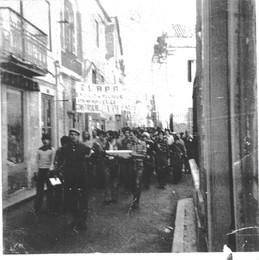 Downloads
License
Copyright (c) 2017 CC BY 4.0 Lúcia de Oliveira Fernandes, Oriana Rainho Brás, Teresa Bezerra Meira, and Sofia Bento
This work is licensed under a Creative Commons Attribution 4.0 International License.