Italy's Poison Ships: How an International Trade of Hazardous Waste Sparked a Grassroots Struggle for Environmental Justice
Abstract
The globalization of hazardous waste has been permeating international debates since the 1980s, when the trade of hazardous waste began as a global phenomenon, under the scrutiny of international organizations and policymakers. The Koko Incident involving the trading of chemical waste from Italy to Nigeria between 1987 and 1988 was a pivotal moment in the formulation of the first international regulations concerning the international trade of hazardous waste. However, as this article illustrates, it also brought about major changes in the waste's European home country, Italy, displaying deep socio-environmental wounds that sparked a fight for environmental justice in the city of Manfredonia.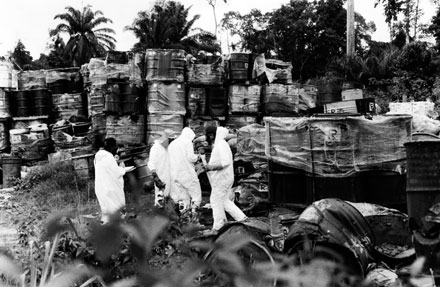 Downloads
License
Copyright (c) 2020 CC BY 4.0 Claudio De Majo
This work is licensed under a Creative Commons Attribution 4.0 International License.