"A healthy mountainous island surrounded by a sea of malaria": Ecology and War in the Caucasus
Abstract
In 1898, the military doctor Ivan Pantiukhov published an article in Tbilisi titled "On the Influence of Malaria on the Colonization of the Caucasus." An imperial physician assigned since 1889 as an inspector to the Caucasian Military District of the Russian Empire, Pantiukhov lamented that malaria "reigned over all the fertile valleys and the Caucasus plains," and was one of the reasons for the resistance of the indigenous people to the colonization of the region for centuries. It has been a "constant assistant in the fight against foreign attacks," he wrote.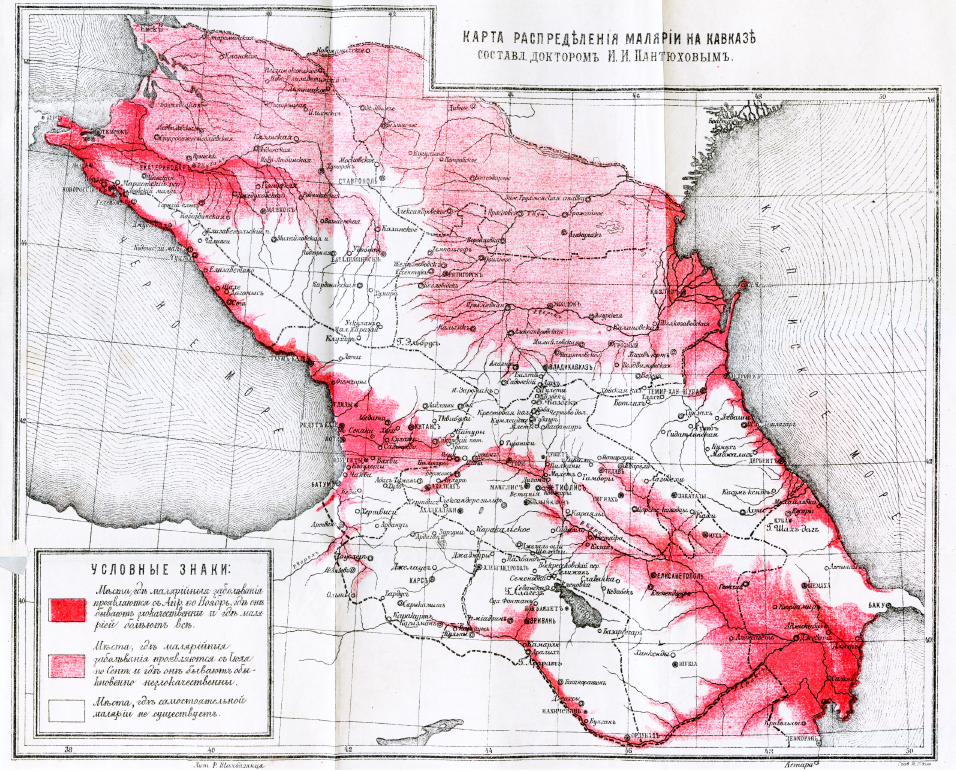 Downloads
License
Copyright (c) 2021 Marin Coudreau
This work is licensed under a Creative Commons Attribution 4.0 International License.